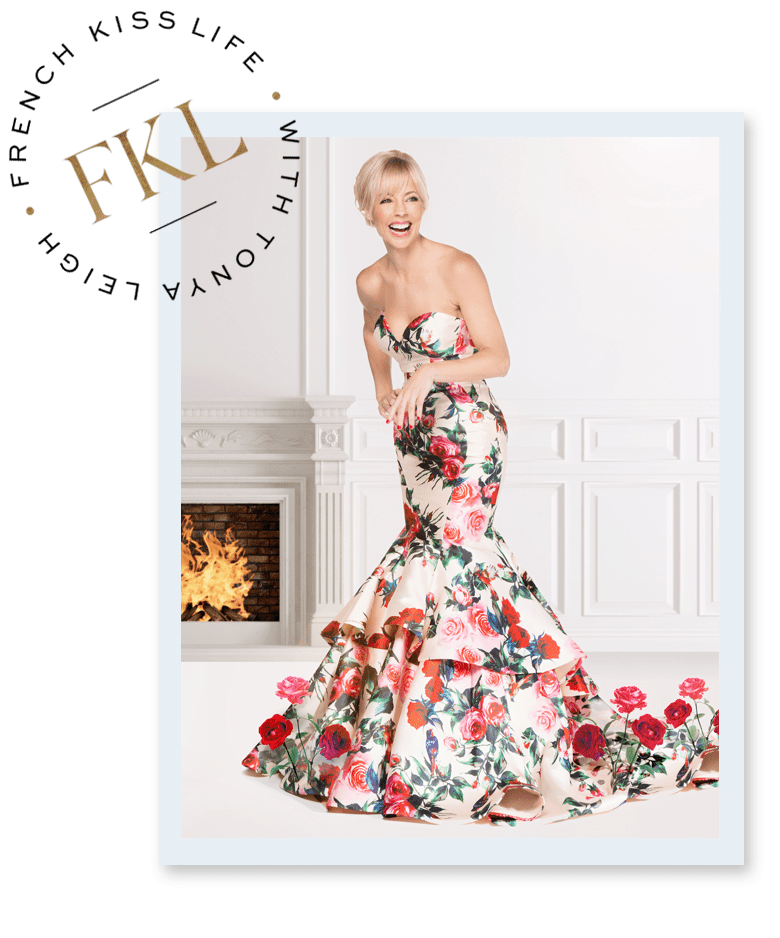 ARE YOU READY TO BECOME THE ICON YOU DESERVE TO BE?
I had a revelation the other day. Want to hear it?
A lot of women contact me to discover how to create success. In thinking about my own success, along with women I admire most, I realized the key component.
And as a once consumer of blueprints and step-by-step guides, you will be surprised to hear what I quickly realized: success has nothing to do with a diet, formulas or systems.
"I cannot say enough about the Modern Day Icon Program from Tonya Leigh. I now have a brand new way of looking at things and concrete tools to empower myself and the way I want to live! I now have a much deeper connection with myself and am actually making a greater effort to enjoy my life and be an integral part of every day living. I am able to move forward, stepping into the icon role of the woman I want to be. That I choose to be. If you truly want to change your life and do more than just show up, I high recommend Modern Day Icon. It IS the program to get you to move to the next level in your life."
—Ali Rittenhouse, Ohio "I feel like the program was made just for me! I personally found the Modern Day Icon course to be exceptionally inspiring and rejuvenating. Reading and learning about other Iconic women gives us the permission to live the truth that is already inside of us. In the past 3+ years, upon becoming a mother, life became very confusing, I have bombarded myself with a lot of 'shoulds' which haven't served for me. This program has simply led me back to the truth of who I am. This course gave me permission to simply be myself."
—Shirley Ann Busum, California Learning how to cultivate your Modern Day Icon qualities will impact EVERYTHING: your body, relationships, business. I mean EVERYTHING.
What is this thing?
It's your Iconic Appeal.
Think about it. Who do you really admire in life?
For me, the likes of Coco Chanel, Grace Kelly and Audrey Hepburn come to mind.
What did they have in common? They were icons.
And, in mentoring hundreds of women around their bodies, business and lives, I've seen a direct correlation around women embracing their iconic appeal and success.
8 Salons That Will Change Your Life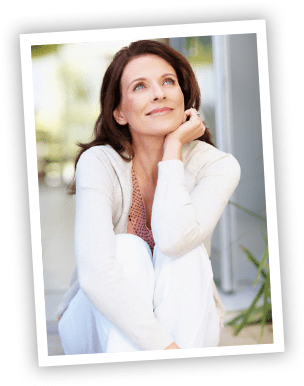 SALON ONE
Dreams & Beliefs
Success is achieved by developing our strengths, not by eliminating our weaknesses.―Marilyn vos Savant
In researching the lives of iconic women, I've uncovered the top two key qualities that they possess: a dream that they are working towards and a deep belief that they can create it.
I believe you can create whatever your heart desires – a successful business, a body you're proud of, passionate relationships, daily ecstasy.
But, why does it often feel so difficult?
It's not because you don't have what it takes or that you've been cursed with bad luck.
The reasons I see women struggle are: following other people's definition of success, trying to be perfect, waiting for a crystal clear vision and doubting their own power.
Understanding your iconic appeal is essential to creating your dreams.
In this salon, I'll share:
how to navigate your iconic journey and uncover what your heart desires most
the importance of creating your own definition of success and writing it out
why waiting for a clear vision is not a good idea and what to do instead
the key to success that all highly successful people practice
how to create your own Modern Day Icon manifesto that will guide you through our 8-salon journey
SALON TWO
Gifts & Strength
Someone I loved once gave me a box full of darkness. It took me years to understand that this too, was a gift.―Mary Oliver
Do you ever feel like life is just hard? Do you constantly take classes and look for blueprints on creating what you want? Does this lead to more frustration? The reason that so many women are struggling in their lives – can't seem to grow their business, lose the excess weight, find their soul mate – is because they are denying their natural gifts and talents. It's like trying to swim upstream. And, an iconic woman knows that nothing she desires is upstream. She understands that living a life of flow and allowing is one her greatest strengths.
In this salon, I'll share:
5 ways to spot your unique personal gifts
the power of your personal struggles and how to turn them into your greatest power
why leveraging your gifts is key to your success
how to understand the direction the Universe is trying to take you
the truth about success and why not knowing this could be dangerous
how to use your gifts daily to gain more clarity around your life vision.
SALON THREE
Purpose & Passion
Listen–are you breathing just a little, and calling it a life? ― Mary Oliver
Do you lie in bed at night wondering, What is the purpose of this thing called life? Why am I here? What is it that I'm supposed to do? What are my passions?
In looking back over my own life, I realize the pivotal shift that happened when I stopped chasing the very things we're told we should be searching for. Things started to magically fall into place.
Iconic women look at purpose and passion completely differently, and this is why they're able to unlock their dreams and desires with less struggle and more ease.
In this salon, I'll share:
why chasing passion is not working and what to do instead
how to find your passion and purpose immediately (it's not where you think!)
how showing up for life right now will change everything
the real purpose of your life
the secret belief that will shift your entire state of being
why your to-do list will never bring you results unless you shift this one thing
SALON FOUR
Ease & Elegance
The only real elegance is in the mind; if you've got that, the rest really comes from it.
― Diana Vreeland
Feel too busy? Don't have time to slow down? Overwhelmed?
These feelings are distracting you from seeing and owning your iconic powers.
The Universe is constantly trying to guide and direct you, but if you're calendar is so full that God (or Higher Power) can't contact you, you're missing out on your greatest power.
It's important, as women, that we create space and rest in order to hear our truth. If your to-do list is so full that you can't add you-time, you're robbing yourself of a precious gift of clarity and direction. You've turned off your GPS.
In this salon, I'll share:
my personal practice for getting back into ease when I've chosen hard.
what you must have in place in order to guarantee more ease and elegance in your life and business
3 things you need to remove from your life now that will instantly shift you into ease
the secret of an elegant mind and how to begin this necessary shift
the danger of worrying your way to action and how to step into your elegant mind to create from a place of love and joy
SALON FIVE
Luxury & Worth
If you aren't being treated with love and respect, check your price tag. Maybe you've marked yourself down. It's you who tells people what you're worth. Get off the clearance rack and get behind the glass where they keep the valuables. ―  Unknown
A woman that doesn't know her worth will constantly sabotage herself, robbing her of love, health and wealth.
Iconic women have a deep faith in abundance and know their own personal worth. This is why it's necessary for you to leverage your iconic power.
In this salon, I'll share:
how I began to view money that changed everything
the top 3 money mistakes most women make and what you need to know to avoid them
the importance of elegance in your money management
how to create everyday luxury and be a magnet for more abundance
how to raise your vibration when it comes to money and luxury
SALON SIX
Charm & Confidence
It is a great mistake for men to give up paying compliments, for when they give up saying what is charming, they give up thinking what is charming. ― Oscar Wilde
Iconic women seem to have some sort of spell that seduces the hearts of others. The French call it that je ne sais quoi (or, I don't know what). But, I do know what, and it's both charm and confidence.
And, contrary to what you may believe, these are qualities that can be cultivated easily, and you'll begin to see results immediately.
In this salon, I'll share:
what charm is and isn't and why it's an essential component of being iconic
the importance of playfulness (or flirtation) in your daily life and my #1 flirting tip
how to use your charm to get a "yes" from the world
the myth about confidence that is keeping you stuck and what to do instead
the only way to develop more confidence and an immediate challenge to get you started
SALON SEVEN
Beauty & Femininity
Nothing makes a woman more beautiful than the belief that she is beautiful.
― Sophia Loren
Your feminine essence is powerful and the most iconic women knew how to leverage their femininity to create their heart's desires.
When you understand what your feminine powers are, you'll equally understand your own beauty.
In this salon, I'll share:
the 5 feminine qualities to leverage to step into your iconic power
how your environment is impacting your iconic attraction power
the power of the ask and the specific things you need to be asking for now
why perfectionism is destroying your dreams and self-worth
why competitiveness and comparison are destroying your peace of mind and how to leverage these qualities for more
SALON EIGHT
Grace & Elegance
I believe in being strong when everything seems to be going wrong. I believe that happy girls are the prettiest girls. I believe that tomorrow is another day, and I believe in miracles.
― Audrey Hepburn
Iconic women seem to have some sort of spell that seduces the hearts of others. The French call it that je ne sais quoi (or, I don't know what). But, I do know what, and it's a both charm and confidence.
And, contrary to what you may believe, these are qualities that can be cultivated easily, and you'll begin to see results immediately.
In this salon, I'll share:
how to manage your emotions on the worst of days to stay your course
the elegant approach to dealing with criticism and doubters
how to instantly step into grace and create more joie de vivre
what an iconic woman focuses on that makes her action steps more clear
why attachment to your dreams is dangerous and how I've learned to detach from the outcomes and create joie de vivre in my daily life.
how to continually engage in life's mystery to create your dreams

8 Audio Salon recordings to ensure your success in building a solid foundation to Become a Modern Day Icon
The definition of a salon is "a gathering of people under the roof of an inspiring host, held partly to amuse one another and partly to refine the taste and increase the knowledge of the participants through conversation."
These eight Salon Sessions are not just "lessons" but will feel like conversations between you and me. The average length of each Salon is 30 minutes.
On our private Modern Day Icon Course site, you will have access to all of these recordings for a lifetime. However, you can also download them onto your private devices. So, if you're ever finding yourself needing a dose of inspiration? It's always just a click away!

8 Inspirational Briefs to surround yourself with inspiration and recognize your own iconic appeal
On our private Modern Day Icon Course site, I've been curating images, videos and lots of other goodies to compliment the topics in each Salon. These are things that personally inspire me and my life and my business.
Why are these important? Well, the more you surround yourself with iconic women and inspiration, the more you'll recognize your own iconic appeal.
8 Action oriented Playsheets specifically designed to strengthen Your Own Iconic Power
In an effort to assist you to take action from each of the eight Salon Sessions, I have curated a unique playsheet corresponding to each Salon, so you can directly apply what has been discussed. Each playsheet is filled with questions to ponder and assignments designed to support you to discover and strengthen your iconic power.
Since you will have lifetime access to this course material, you can listen to the Salons and re-work the playsheets as often as you like. Your Iconic Appeal will change over time, so these playsheets are an excellent way to not only measure your growth from today, and to give you an opportunity to continue to grow in your power in the future.

My personal Daily Accountability Sheet (…and my whispering in your ear) to ensure that you stay on track
Accountability is key to success, and using this tool daily will absolutely help you stay the course to Become a Modern Day Icon.
This is the exact tool that I use each day to stay committed to my dreams and iconic power. I've never shown this to anyone, but now, it's all yours. You can use it as you dive into the course AND use it as a daily ritual for your lifetime (this is a tool that I still use daily to maintain my Iconic Appeal!)
I also have an audio recording to supplement the accountability sheet, that will help you get started, and you can listen to it daily, weekly, or monthly, if you're ever feeling like you're needing a bit more accountability.

My exclusive (and top secret) celebratory gift to you: I will teach you how to Leisurely Hustle
As a Modern Day Icon, Leisurely Husting is the only way to roll, darling. As a celebration gift from me to you, after completing the coursework, I will give you exclusive access to my playsheet "11 Ways to Leisurely Hustle" — this is a private document that I had only been giving to my private clients… until now. Come Leisurely Hustle with me! It is so much fun!
My Promise to You
By the end of this program, you'll begin to see yourself differently, not as an average woman full of struggles and hurdles, but as a radiant and powerful modern day icon who is living an exquisite life.
Because I believe 100% in this course, and I have hundreds or women who have told me that this program has made a positive impact on their lives, we're providing you with a 30-day satisfaction guarantee. If you have done all the work, and still do not feel that this program has benefitted you, just show us your work, and we will immediately refund you the investment amount. This is a risk free investment.
Are you Ready to Become a Modern Day Icon?
You may be feeling a little nervous or downright doubtful that I'm even speaking to you. If so, this program is most definitely for you. If you've ever wondered if you have something to offer or if you can really create your dreams, learning how to cultivate our iconic appeal is key.
You are about to step into a grand journey where you won't be able to hide any longer, where your radiance will be required and your gifts known. It may be scary, but I promise you that it's a beautiful journey.
Only you can become your own Modern Day Icon. I'm simply here to help you see your greatness.
If you have any questions, please email tonyaleigh@frenchkisslife.com
With Love and Gratitude,